Looking for a stairlift in, or near Lymington, in the county of Hampshire? Just listen to the founder of
Castle Comfort Stairlifts
, Keith above. Many Stairlifts firms come with good pedigree, some not so good. But whether you seek a cheap stairlift, a reconditioned model or a new one via Stannah Stairlifts (even an Acorn or a Minivator) - just look here at the status and history of Castle, who are official agents for all UK chairlifts manufacturers.
Now please take a few moments to read on - whether you are just visiting the area - or living in Lymington, here's all the 'low-down'. Get to know all about this picturesque town.
Of course, if you are in a hurry to get information on stair lifts in Hampshire, bookmark the page for later, and send in the enquiry coupon - or call
023 8124 3046
(7am to 11pm)
On the edge of the New Forest sits Lymington, a few miles west of Southampton, a picturesque Georgian market town popular with locals, tourists and sailing enthusiasts. It is situated between the large conurbations of Southampton and Bournemouth and also between smaller towns, New Milton and Beaulieu on the west bank of the Lymington River on the Solent in Hampshire.
Most activity is centred around the High Street - with a Saturday market dating back to the 13th Century selling local food and crafts - and the Old Town Quay. St Thomas' Church is at the top of the High Street and the Old Town Quay can be found via a quaint cobblestone road at the bottom. It boasts two large marinas: Haven and Berthon; two sailing clubs: the Royal Lymington Yaucht Club and the Lymington Town Sailing Club and an open-air seawater bath built in 1833.
View Larger Map
About a third of the population is older but not as old as that seawater bath! The hills of Lymington and that cobbled street are probably a nightmare for them as they get less nimble on their feet. A stairlift to ferry them to the top of the high street or right down to the quay would be perfect wouldn't it?
Castle Comfort Stairlifts
haven't yet come across a 'street stairlift' but are always on hand to advise about one for your home! So if you've been searching for stairlifts in Lymington, you now know who to call.
Nearby Beaulieu is famous for its 'old crocs'! I'm talking of course about the vintage car collection housed at the National Motor Museum at Beaulieu Palace House. The collection includes vintage cars, vehicles of endurance and famous vehicles like the Bond cars (pictured) or the 'flying' Ford Anglia from Harry Potter and Del Boy's Reliant Regal.
If you feel like an 'old croc' unable to make the stairs with ease any longer,
Comfort Castle Stairlifts
have the answer! We have something not quite as exciting as a vintage car but something that will give you back some mobility and get you up those stairs, a stairlift!
Did you know? In 1966 almost an old codger himself, Sir Francis Chichester sailed Gypsy Moth IV from Buckler's Hard in Beaulieu to make his round the world voyage.
New Milton, just 6 miles west of Lymington on the edge of the New Forest, has an aging population with more than 40% retired. This pretty little market town along with Barton-on-Sea and Mudeford were once more renowned for smuggling!
If you live in the area or have family there in need of help with their mobility,
Castle Comfort Stairlifts
will be only too pleased to help. We can supply a range of mobility products from wheelchairs and bathlifts and of course our famous stairlifts and we won't have to smuggle them in.
The New Forest covers 219 square miles between Bournemouth and Southampton on the southern coast to Nomansland in the north. Several towns including Lymington, Beaulieu and New Milton border this national park with the largest area of unenclosed pasture lands in England.
It is common to see New Forest ponies strolling around the roads and picnic areas; you might even catch a glimpse of pigs, cattle or donkeys. All these creatures are 'owned' but are allowed to wander freely on the common land.
Lymington began as an Anglo-Saxon-Village called Limentun. 'Limen' meaning elm-tree from the Celtic word 'lemana' and 'tun' meaning farm or hamlet. It was founded by the Jutes who travelled from the Isle of Wight in the 6th Century. Prior to this the Buckland Rings - an Iron Age Fort – was the earliest settlement in the area.
According to the Doomsday book it was known as Lentune in 1086, but in 1200 it was separated into New and Old Lymington by William de Redvers who was Lord of the Manor. New Lymington borough encompassed the High Street and Quay and Old Lymington the rest of the Parish.
In its time Lymington has been known for salt making, shipbuilding and as a military depot. It also has a history of smuggling linked to it.
More recently it has been redeveloped to include retirement homes and with its stunning scenery and low crime levels, it's an attractive place to live. A retirement home is designed with older, less able people in mind; if you are lucky enough to live in one of these retirement homes and would like access to the entire house, let
Castle Comfort Stairlifts
give you some advice about which stairlift suits you best.
Think you can't afford it after the expense of a new home? There may be a grant available, just
check our blog
.
Lymington is twinned with Almansa in Spain, Mosbach in Germany and Vitré in France. It also featured in two television series - Howard's Way and Worzel Gummidge - back in the 80s. In fiction, Lymington has been written about by Edward Rutherfurd and local writer Warwick Collins.
Young actor Robbie Kay, most recently known for his roles in Made in Dagenham and Pirates of the Caribbean: On Stranger Tides, was born in Lymington.
Along with Mark Knopfler, (Dire Straits) British guitarist, singer, songwriter, record producer and film score composer.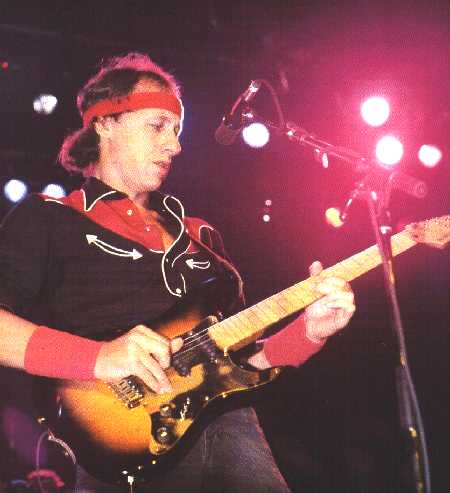 Lymington is just one of the areas in Hampshire where we supply
stairlifts
to those of you no longer so mobile.
If you would like to know how we can help you assess your property for a stairlift, look at grants or talk about installation, please give
Castle Comfort Stairlifts
a call on

023 8124 3046.

Don't forget to use our '£50 off'' stairlift coupon at the top of the page!
Finally, if we have missed off anything really important that deserves a mention, please 'tick us off 'in the comments box below. We'll put it right!